Recent Interns
Annaëlle LAPOUGE
Annaëlle LAPOUGE is a 23 year old French student. She is actually carrying out a five month internship at IBTec to validate her second year of a master's degree. She is studying biomedical engineering at Paul Sabatier University in the South of France (Toulouse). The project Annaëlle is going to work on is the development of a pulse oximeter to diagnose acute exacerbations. This sensor would be integrated as part of a neck or wrist band. She loves to discover new countries and people.
---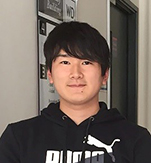 Kentaro Oshiro
Kentaro is studying at Yamaguchi University in Japan. He came to IBTec to work on his research "Relationship between dynamic response and vibration characteristics of an elastic support roller system on fine coal".
---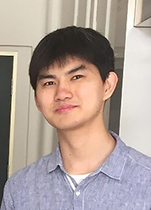 Kodai Kurana
Kodai is studying at Yamaguchi University in Japan. He came to IBTec to work on his research "Examining blood vessel dynamics model in consideration of wall thickness and elastic changes".
---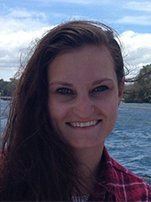 Sophie Weinsheimer
Sophie is a German student currently doing her 4th year of a Bachelor in Bioengineering at the Rhine Waal University of Applied Sciences in Cleve, a very new, modern and international University in the west of Germany. She is doing her internship abroad at IBTec for 5 months. Her project is about developing and improving a resistive and inexpensive sensor to detect ethylene gas coming out of Kiwi fruit by running several experiments with different ethylene gas sensing materials. On the weekends and vacations she's spending her time travelling around New Zealand. Her Hobbies are playing the guitar, volleyball and dancing.
---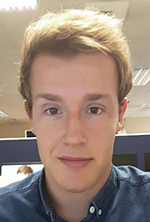 Pierre Hemery
Pierre Hemery is a French student and is currently completing an internship at IBTec. His project is to create a phantom of the carotid artery in order to measure the flowrate and pressure in specific conditions such as an obstruction. He will be working here until December. In his country, he studies engineering in the EPF School in the south of Paris. It is a really nice establishment and the atmosphere of work is great there because everyone helps each other. It is what we call a "general" school which means we learn about a lot of different subjects linked to engineering such as mechanical, electricity circuits, thermodynamics, but also programming and chemistry. Next year will Pierre's fourth year. He came all the way from France because he loves to travel and is really attracted by the nature of this country. He also plays rugby which helps to!
---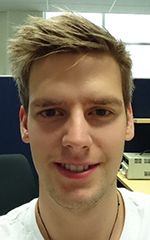 Luco Meijlink
Luco Meijlink is a student from the Netherlands. He is currently doing his 4th year of a Bachelor of Chemical Engineering. He will be doing an internship for five months with IBTec. The project he is going to work on is going to be related to a special synthetic polymer coated around cotton fibres that can become hydrophilic when cold and hydrophobic when hot, that way water can be collected in desert areas. His hobbies are playing field hockey and he loves music.
---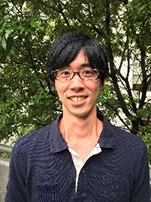 Akihiro Kawakami
Akihiro was born and grew up in Okayama, Japan. Now he is a 4th grade undergraduate student at Yamaguchi University in Yamaguchi, Japan and will be graduating this March. He is majoring in mechanical engineering and his study is to make a virtual hug system for the counselling. He wants to be able to communicate with many people in English. He loves cars, alpine skiing and coffee.
---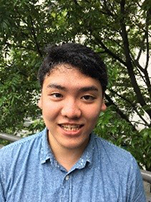 Kentaro Miyago
Kentaro is studying mechanical engineering at Yamaguchi University in Japan and he will go on to Yamaguchi University Graduate School. His research is EEG analysis using the mathematical model. Kentaro likes music. His favourite singer is Ayaka, who is famous singer in Japan, and Avril Lavigne, who is popular in the world. In addition, he plays the piano and drums. In this way, he is not only a university student, but also a musician.
---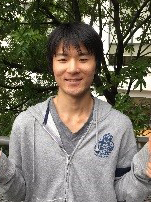 Takeshi Tokunaga
Takeshi is 23 years old from Japan. He is studying mechanical engineering at the Yamaguchi University. He is with IBTec as a training institute .His hobbies are playing games and reading books. He enjoy going to the bookshop in New Zealand at the weekend.
---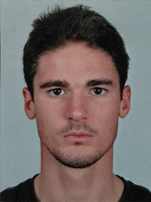 Valentin Mikic
Valentin Mikic is 22 years old and from France. He is studying polymers and composites at the University of South Brittany in France. He is on an internship at IBTec to validate his first year of a master's degree. During his spare time, he practices surfing and windsurfing in waves and he likes sport and hiking in New-Zealand.
---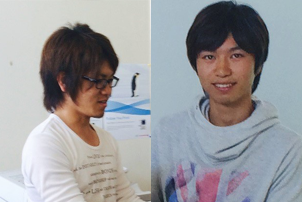 Kenya Uehara (left) and Takenori Nakamura (right)
Kenya Uehara and Takenori Nakamura visited IBTec from Yamaguchi University in Japan for a period of two weeks in March 2015. While here, their Professor Takashi Saito visited for a few days. The boys enjoyed their stay and did a presentation to staff and students on their work.
---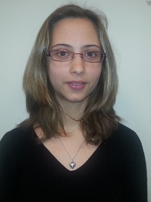 Sandy Bessaguet
Sandy Bessaguet from New Caledonia has been studying at the Université Paris Est Créteil Val de Marne. Sandy spent six months with IBTec conducting research on airways smooth muscles.
---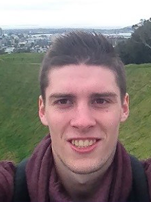 Nils de Bruijn
Nils De Bruijn is 20 years old and lives in the Netherlands. He joined us in August. His hobbies are playing football, hanging out with friends and playing games. He is studying chemical engineering at the Avans University of Applied Science. Nils is with IBTec on an internship until the end of the year. Nils enjoys life here with different cultures and a beautiful country. In the weekend he tries to see a lot of the country and organise things to do with his roommates and other people he has met here.
---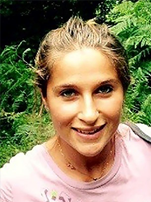 Valentine Madézo
Valentine Madézo, 20 years old, from France is studying renewable energies engineering at EPF School of Engineering in the South of France and she is with IBTec for an internship. Her hobbies are skiing, surfing, and horse-riding. She spends her weekends discovering the beautiful landscapes of New Zealand and meeting new people from all around the world.
---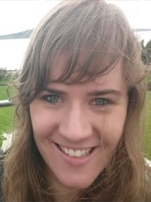 Angelique Asselman
Angelique Asselman is 20 years old. At this moment she is a 3rd year Chemical Engineering student from Breda, The Netherlands. IBTec has given her the opportunity to do an internship with a duration of 4 to 5 months to investigate humidification.
---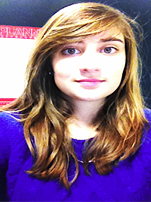 Marina Even
Marina Even is a 21 year old 4th year French student. She is studying in an Engineering School in the suburbs of Paris at EPF (Ecole Polytechnique Femine). Marina has to validate an international experience and she is staying with IBTec for four months. She is working on a development of a non-invasive blood glucose monitoring device based on transdermal glucose extraction. She has to find a protocol to extract glucose via reverse iontophoresis in order to optimise the extraction yield and define the correlation between extracted glucose and the current.
---