Affiliated Staff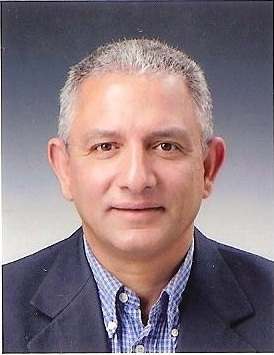 Professor Ahmed Al-Jumaily
Director, Institute of Biomedical Technologies (IBTec)
Ahmed M. Al-Jumaily, is currently a Professor of Biomechanical Engineering and the Director of the Institute of Biomedical Technologies at the Auckland University of Technology, Auckland, New Zealand. He holds a PhD and M.Sc. from the Ohio State University, USA and a B.Sc. from the University of Baghdad. He is a FELLOW member of the American Society of Mechanical Engineering (ASME), and a member of 11 more international professional societies. He is the Editor of the ASME monograph series-Biomedical and Nanomedical Technologies and the Editor in Chief of the Journal of Biomedical Engineering and Technology, and has been on the editorial and refereeing boards for several international journals. He has published more than 300 papers in international journals and conference proceedings including two ASME books on Vibration and Acoustics in Biomedical Applications and a third one on CPAP devices. He has supervised more than 90 postgraduate students in biomedical applications, vibrations, biomechanics, and electroactive polymers. During his academic career he has forged strong alliances between academia and industries; in particular in the medical devices area, which has resulted in many successful grants and contracts with companies and research organizations. Al-Jumaily's current research focuses on biomedical applications with particular interest in the application of vibration and acoustics to airways constriction therapies and artery non-invasive diagnostics.
---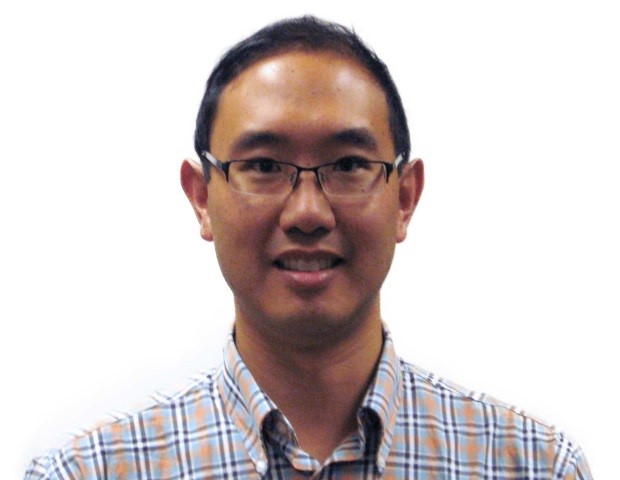 Associate Professor Andrew Lowe
Mechanical & Production
Currently Senior Lecturer in Mechanical Engineering, and Cardiovascular Theme Leader with the Institute of Biomedical Technologies at Auckland University of Technology. Previously Chief Technology Officer at Pulsecor Ltd, a medical device company leading an innovative cardiovascular product development from idea through to US FDA and European certification. Research interests include biomedical engineering, particularly related to modelling cardiovascular system dynamics, haemodynamic sensing and measurement systems, signal processing including fuzzy and neural techniques, and patient monitoring, diagnostics and decision support.
---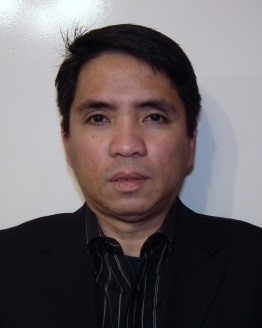 Dr Maximiano Ramos
Senior Lecturer
Mechanical and Production
Research interests: Smart materials for sensor and actuator applications, Polymer and polymer composites, Electro-active Polymers, Nano-composites, Discrete Element Modelling (DEM) of material systems.
---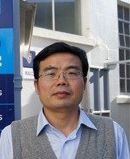 Associate Professor Loulin Huang
School of Engineering
Loulin's research areas are: Mechatronics; Robotics (mobile robots and robotic manipulators); Dynamics and Control.
---
Associate Professor Jun Lu
Biomedical Science and Pharmacology
Faculty of Health and Environmental Sciences
Jun is working in the field of Biomedical Science and Pharmacology. He is searching for novel biomedical treatment for diabetic cardiovascular disease and cancer. He is working on synthesised molecules and natural molecules extracted from marine products. Jun has published 8 journal articles within 2015.
---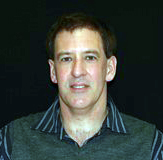 Associate Professor Simeon Cairns
School of Sport and Recreation
Simeon's main research area involves studying physiological mechanisms underpinning skeletal muscle fatigue. Of considerable interest has been the role of various electrolytes (K+, Na+, Ca2+, Cl-, H+ and lactate-) in impairing muscle cell function. The effect of such electrolytes has been investigated on membrane potential, action potentials, sarcolemmal excitability, and contractile function in isolated fast-twitch and slow-twitch muscle preparations. The importance of these electrolytes in a model of disuse (reduced physical activity) is being investigated. Another main topic of interest involves determining the ability of adrenaline and β-adrenergic agonists to influence skeletal muscle performance and understanding the mechanisms involved.
---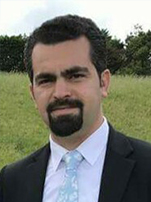 Dr Ali Seyfoddin
Senior Lecturer
Drug Delivery Research Group
School of Science
Ali Seyfoddin is a pharmacist and drug delivery scientist with special interests in 3D printed drug dosage forms and nano-encapsulation of bioactives. Dr Seyfoddin leads the Drug Delivery Research Group and teaches into pharmacology and biomedical science programmes in AUT. Current projects include design and development of 3D printed and nanotechnology based novel drug delivery systems for treating human chronic diseases as well as veterinary and aquaculture applications."
---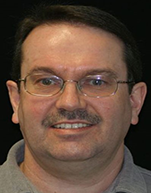 Dr Mike Protheroe
Senior Lecturer
Department of Mechanical Engineering
Mike Protheroe is Programme Leader and Senior Lecturer in the Department of Mechanical Engineering at Auckland University of Technology. His teaching and research interests centre on the areas of heat transfer and thermodynamics. Current research projects include novel humidification systems, energy storage technologies, evaluation of the role of body hair in predisposition to melanoma and the modelling of refrigerated cooling systems.
---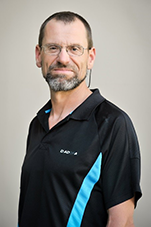 Dr John Prince
Senior Lecturer
School of Engineering, Computer and Mathematical Sciences
John Prince has researched in the field of rigid body dynamics such as the behaviour of Tour de France road bicycles. His interests also include the performance and design of sports equipment generally. He has taught widely in undergraduate course on: mechanics statics & dynamics, fluid dynamics, design and production engineering.
---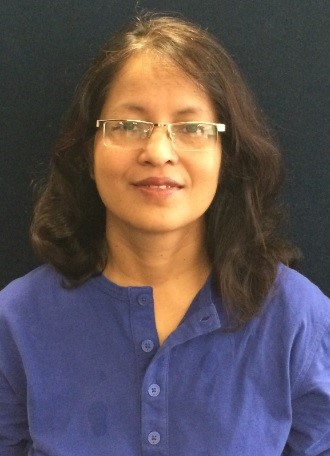 Dr Nargis Afroj Chowdhury
Administrative and Research Assistant
Nargis has been working on developing cellulose based electro-conductive composites for actuation and drug delivery. She has investigated the bending behaviour of regenerated cellulose-based ionic electro-active composites for the fabrication of soft actuators with improved actuation force and durability. She also focuses on the externally induced (electrically and magnetically) matrices de-swelling and other responses, which affect the release of drug from the matrices. The matrices can be used as transdermal implants. In addition, they have potential application as transdermal patches. The matrices showed fast release of drug i.e. more than 60% of the loaded drug was released within 1h, which is required for the treatment of illness in an emergency care. Nargis has published four papers, two are from the Scientific Academic Publishers, one from the Hindawi Publishing Corporation and one from the Royal Society of Chemistry.
---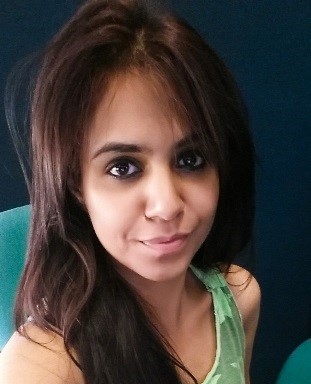 Dr Anubha Kalra
Research Officer
Anubha is currently a Research Officer at Institute of Biomedical Technologies, AUT. With has a PhD in biomedical engineering (2017), her research interests focus on physiological signal measurement and processing, particularly ECG. She is involved in sensor design and simulation for biopotential acquisition. Anubha works within the Cardiovascular diagnostics group at IBTec. Her work aims at smart sensor system design for ambulatory patient monitoring, motion artefact rejection, signal processing and electrical simulation of sensor circuits. She is also involved in developing polymer films and phantoms for human tissues.
---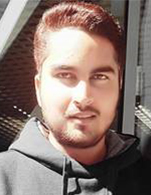 Dr Gautam Anand
Research Officer
Gautam is currently a Research Officer at the Institute of Biomedical Technologies, AUT. He completed his PhD in Biomedical Engineering from AUT in 2017 to add to his M.Eng.St. degree from AUT in 2013 and B.Tech (Hons) in 2012 from India. His research interests focus on biomedical engineering, specifically designing smart sensor systems for monitoring biopotentials such as ECG and bioimpedance.
Involved in sensor simulation and design, data acquisition and processing, mathematical modelling and dielectric properties of biomaterials. Working within the cardiovascular diagnostics group at IBTec to address the challenges in hemodynamic assessment, ambulatory patient monitoring and diagnostics.
---
Collaboration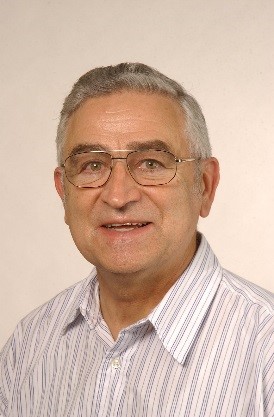 Andrew Chalmers
Honorary Research Fellow
Andrew Chalmers has been Senior Lecturer (Research Development) in the Engineering School at Manukau Institute of Technology for a number of years. His research activities have encompassed applied optics, imaging systems, and electronic light sources.
---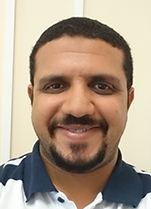 Dr Sherif Ashaat
Honorary Research Fellow
Obstructive sleep apnoea (OSA) is a common upper airway respiratory system sleep disorder, and is considered one of the threatening diseases to the quality of life worldwide. It is characterized by repeated collapse and/or obstruction of the pharyngeal airway during sleep. It may result in many health implications such as hypertension, cardiovascular disease, stroke, low sexual drive in men and increased rate of sudden death. For many years, continuous positive airway pressure (CPAP) has been proven to be the golden and the first line treatment for patients diagnosed with moderate to severe OSA, due to its non-invasive nature. Unfortunately few side effects have been reported when using the CPAP such as headaches, ear pressure, nasal congestion and dry mouth. Also stroke symptoms were recorded for cardiovascular disease patients due to the high operating pressure. In order to make the CPAP more comfortable and reduce patients' rejection, the objective of Sherif's project was to determine the upper airway characteristics of OSA patients before and after using the CPAP and investigate how these characteristics differ from those of healthy subjects.
---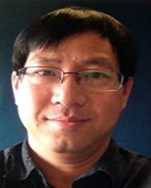 Dr Thomas Vuong
Honorary Research Fellow
Thomas' research investigates the flow path in CPAP device, which consists of inlet & outlet ducts, a centrifugal fan, a humidifier and a mask. It is a very complicated system due to restrictions of space and size, and this complication leads to the internal noise generation which not only comes from the centrifugal fan but also from other components. In this research, numerical simulations such as Computational Aero-acoustics (CAA) with hybrid approach and Fluid-solid Interaction (FSI) method are used to investigate the flow-induced noise and vibration in CPAP device. Numerical simulations were conducted and analysed and the numerical results are verified by experimental results. From the simulated results, we identified several locations that potentially relate to the noise sources. Based on the findings, several modifications have been made in order to reduce the noise sources at interested locations. The character of aerodynamic sound generation of the internal flow inside the CPAP device has been identified using numerical simulation which is based on the computational aero-acoustic (CAA) with hybrid approach. Secondly, the influence of turbulent flow on the structure vibration was studied and analysed using finite element method (FEM). Finally, some of improvements were made based on several case studies.
---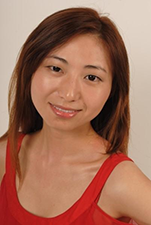 Dr Lulu Wang
Honorary Research Officer
Lulu's research activities have encompassed microwave imaging and dielectric properties of materials, imaging systems, simulation and system modelling and electronic light sources.