Postgraduate Students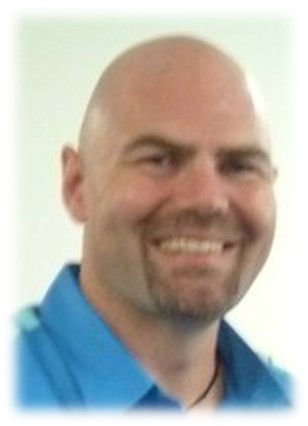 Kevin Roos
Kevin Roos' research includes modelling studies on Chronic Asthma. Asthma is increasing in prevalence around the world, and is suffered by an alarmingly high number of New Zealanders. Efforts to treat the symptoms of asthma have not attenuated the progression of the disease at a population level. Of particular concern is the high number of Maori and Pasifika who are chronic sufferers of asthma. Asthma is associated with a narrowing of the airways, and is therefore disruptive to maintaining normal breathing dynamics within the lungs. The tissue within the respiratory system which is responsible for active constriction of the airways is airway smooth muscle (ASM). Mechanical behaviours of ASM are therefore of intense interest in order to relate their contraction and relaxation to a diseased or disease-free state. In order to better understand the mechanism of action of the ASM in asthma, experiments are performed within a chronic asthmatic (sensitized) murine model. Experiments utilize IBTec's computerized organ bath system, where force and length of the tissue are controlled and signal data is acquired and analysed. Airway hyperresponsiveness (bronchoconstriction), respiratory tidal flow volumes and pulmonary pressure data generated in the experiments are also collected and analysed in order to assess the chronic state, and its response to treatments, in order to model the ASM's mechanical behaviour.
---
Ata Meshkinzar
Ata Meshkinzar received his Bachelor's Degree in Fluid Mechanics and Master's Degree in Solid Mechanics both from the University of Guilan, Iran, in 2010 and 2013, respectively. He worked on the energy absorption of metallic tubes for his Masters and published two journal articles. In July 2015, he joined IBTec as a PhD candidate to work on Biomedical devices.
---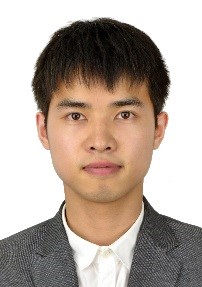 Ethan Fu
Ethan Fu has completed an undergraduate degree at Hefei University of Technology and got a Master's degree at Zhejiang University of Technology. He focused on how to disperse the carbon nanotubes (CNTs) in the polymer composite and analysis of the dispersion of CNTs in his master's period. At present, he is researching on the fabrication and application of strain sensors using CNTs composites, and in particular pays much attention on the wearable, stretchable and skin-like sensors.
---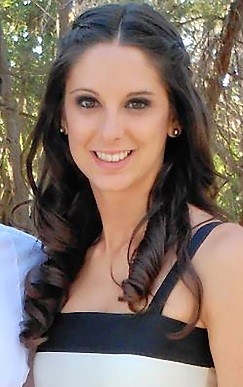 Sandra Grau Bartual
As a Spanish national, Sandra Grau Bartual is qualified as a Chemical Engineer. She was granted a scholarship in 2008 to follow a double diploma studying four years at Universitat Politècnica de Valencia (UPV) in Spain and two years at Université Libre de Bruxelles (ULB) in Belgium, obtaining a Master in Chemical and Materials Engineering with Distinction in July 2014. In addition, Sandra has a great passion for music being qualified as a Saxophone and Guitar Player. Now she is part of our team in IBTec as a PhD student.
---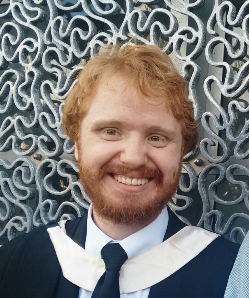 Andries Meintjes
Andries Meintjes completed a BSc in Psychology and Physiology at the North West University, South Africa and a BE(Hons) in Biotronics at AUT in 2015. He is currently working on the collection and analysis of heart sounds, specifically on the development of an automatic heart murmur detection algorithm. This algorithm is intended to be used in a cardiac screening device, acting as diagnostic aid in the early detection of heart disease.
---
Ali Adil Ali
Ali Adil Ali is from Iraq and holds university qualification (BSc.) in chemical engineering from the University of Baghdad in Iraq (1994). In November 2011, Ali moved to New Zealand, and after 2 years enrolled in a PGDip programme in the Health Sciences, School of Pharmacy at the University of Auckland. Upon graduation in 2014, he enrolled in a Master's Programme in Health Science (Pharmaceutical Science) at the University of Auckland and was awarded the degree in February 2016. Ali applied to the PhD programme in IBTec at the Auckland University of Technology driven by his enthusiasm to pursue his ambition to become a researcher, and to expand his knowledge further.
---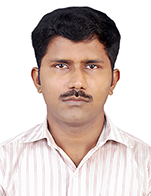 Srinivasan Govindan
Srinivasan Govindan completed a Bachelor of Engineering in SACS MAVMM ENGINEERING COLLEGE in India in 2007, and completed a postgraduate diploma in Quality of Circle in India in 2007. He finished his Masters of Technology in SRM University in India in 2010. He worked as a system engineer in ABAKUS system in India from 2007 to 2008. Also worked as an assistant professor in SACS MAVMM ENGINEERING COLLEGE in India from 2010 to 2013. He completed a Master of Business Administration in UUNZ institute of business in New Zealand in July 2016. He is working as a lecturer in queens group of academic in New Zealand from April 2015 onwards. He was working as a researcher in IBTec, from July 2015 to July 2016 and is now doing a PhD in IBTec.
---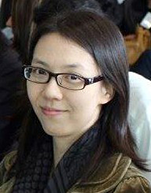 Helen Mok
Helen Mok completed a BSc (Hons) in Biotechnology in Hong Kong. She is currently a PhD student in IBtec and the Faculty of Health and Environmental Sciences at AUT. Her research project is focused on a potential therapeutic target for treatment of diabetic nephropathy using molecular biology techniques.
---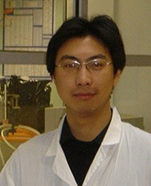 Kelvin Wang
Kelvin Wang is a PhD student working on synthetic chemicals for the treatment of cancer.
---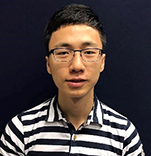 Xiyong (Sean) Huang
Xiyong (Sean) Huang completed a Bachelor of Mechanical Engineering (hons) with first class honours at Auckland University of Technology in December 2016. He started to investigate the characteristics of human hair and its implications to melanoma as his final year project at the beginning of 2016. After achieving expected results, he decided to continue the research, focusing on the optical aspect of human hair. He is now applying to be a PhD student in IBTec.
---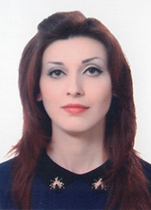 Dalya Al-Mohamadamin
Dalya is an adaptable, innovative qualified Biomedical Engineer who graduated with BSc Honours. Her engineering degree includes conducting a full year research project. She has a passion for machine design for clinical application. She is a creative, pro-active and optimistic person who has a positive attitude towards learning and working hard. In the last six months, Dalya has produced excellent research outcomes. She has submitted two papers for publication; one was at the International Journal of ChemTech Research, and the other at the Medical Science 2017 conference in Queenstown. Dalya is currently a PhD candidate at the Institute of Biomedical Technologies (IBTec).
---
Ekta Singh Dahiya
Ekta Singh Dahiya, a PhD candidate with NISAN, also based in IBTec, received a Vice-Chancellor's Doctoral Scholarship. Ekta's PhD topic will investigate a novel method of measuring pulse wave velocity (a measure of arterial stiffness and cardiovascular risk). She will be conducting a cross sectional study, to establish expected ranges for a New Zealand population.
---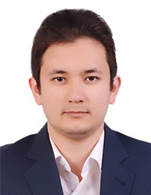 Mostafa Nikpour
Mostafa received the B.Sc. (Eng.) in mechanical engineering from Quchan University of Technology, Quchan, Iran in 2013. He received the M.Sc. (Eng.) in mechanical engineering from Islamic Azad University of Mashhad, Mashhad, Iran with high honours in 2016. He worked on composite beams' buckling critical load and inertial navigation systems for his bachelors and masters period respectively. He started his PhD in October 2017 and now he is working on state estimation and stability control of two-wheeled wheelchairs.
---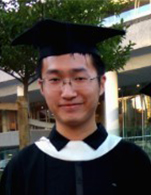 Huiyang Zhand
After finishing a bachelor degree in Mechanical Engineering at AUT in 2017, Huiyang started postgraduate study as a PhD student in IBTec. His research topic is investigation of how skin stretch information can be used to reduce motion artifact in ECG signal.
---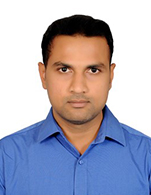 Dhelipan Mahenthiran
After completing his Master's degree in Energy Engineering at PSG college of Technology, Coimbatore (India), Dhelipan joined as a teaching fellow at Anna University, Chennai (India) and later worked for Ingsman energy and fuel cell research organization as a Research Associate for three years where he had the opportunity to expertise his research skills and he has contributed a great deal of work for various projects. Apart from that he has worked as a consultant for National Research Development Corporation [Minst. of Science and Technology, New Delhi, India] as Technology Transfer Professional. His research at IBTec involves design and fabrication of bipolar plates with corrosion resistant coating for fuel cell application.