Laser and Ultrasound
With a variety of projects pertaining to medical diagnostics, the Ultrasound Lab at IBTec serves to be one of the important facilities available here. The idea is to nurture an interdisciplinary research environment by coupling theoretical technology innovation with clinical assessments. The current research activities include:
Blood flow imaging
Cardiac ultrasound
Doppler Echocardiography
Doppler Ultrasound as a gold standard for PWV measurement
SCANNING LASER VIBROMETER: NON-CONTACT VIBRATION MEASUREMENT for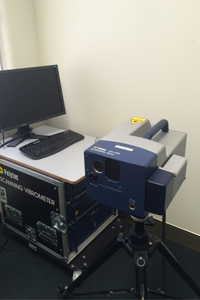 Acoustics in automotive components:

Panel, exhausts, tires, damping materials

Structural engineering:

Medical: hearing aids, ultrasound transducer
Electronic: electronic board
Automotive: car body

Material testing such as defect location in composite materials
R&D:

Bio: fly ears, bio-sensors
Medical: cardiology
CLINICAL ULTRASOUND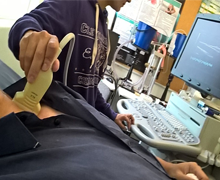 SPRAYTEC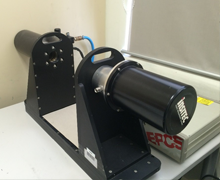 The Malvern Instruments Spraytec system is a laser-based system designed to continuously measure particle size distribution information for aerosol sprays and jets. The system is able to measure particles ranging from 0.5 to 1000 microns (depending on lens configuration) at measurement rates of up to 2.5 kHz. It is capable of reporting both the particle size distribution and pertinent attributes of the distribution (e.g. D50, D90, Span etc.)
RF AMPLIFIER, 10kHz to 12MHz, 200W
The 2200L Amplifier is a rugged source of RF power, useful for Ultrasonics, laser modulation, RFI/EMI, plasma equipment and general laboratory applications.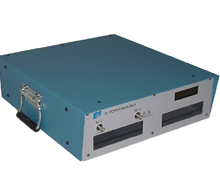 Piezoelectric transducers, Magnetostrictve actuators, Roving Hammer, Ultrasound atomizers, Precision Microphones for Ultrasound frequencies and extremely high sound levels and …
LUNG SIMULATOR
Custom-made breathing/lung simulator has been developed specifically to allow for great flexibility and control of respiratory parameters to a degree currently not available in commercial systems. The lung simulator is a testing and research system which provides a realistic interference for the assessment and development of respiratory treatment devices and respiratory research in general.