Tissue and Animal
Respiratory IBTec tissue facility: This facility consists of two areas with atmospherically-controlled conditions (Temperature and Humidity are constantly monitored). One area is sub divided into two rooms which can house up to 200 small laboratory animals in different stages for breeding and experimental purposes. The second area corresponds to a surgical area, were different pre-approved experimental protocols can be performed. Devices and equipment such as: Anesthesia equipment, plethysmography, western blotting power supply and apparatus, microscopy, data acquisition software and other surgical equipment, are available to perform a wide range of investigations.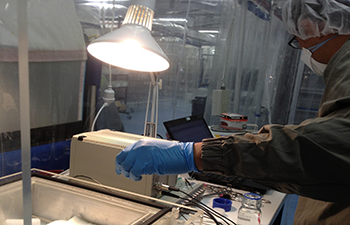 IBTec Tissue test laboratory: This laboratory counts with an in-vitro setup to perform different myography protocols for different studies such as: airway smooth muscle (ASM) response to different relaxant agents such as: Isoproterenol, salbutamol, mechanical oscillations and superimposed length oscillations (SILO); vascular reactivity; and skeletal muscle response to fatigue.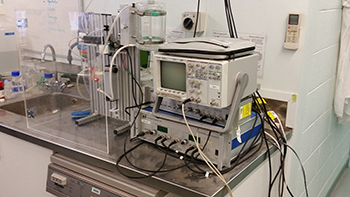 Other equipment in the facility such as microscopes, stereotactic lens, western blot, etc. are also available to perform different biological and histological analysis.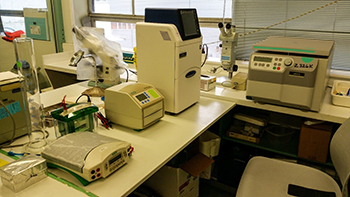 Cell culture and Nano chemistry lab: This Laboratory is fully equipped for cell culturing and to perform nano chemistry (formulation of nano molecules). Also this lab has a multipurpose plate reader to work and analyze different kinetics' reactions in real time.