Physiological Monitoring
A key area of expertise in IBTEC is the development of technologies that aid and enhance physiological monitoring of human vital signs and activities.
These technologies take many forms from technologies and techniques that allow clinicians to better monitor patients to smart devices that allow at home monitoring of health. A key strength of IBTEC is particularly around the physiological monitoring of the respiratory and cardiovascular systems.
Current projects
Accurately measuring electrical signals of the brain, heart or muscles normally requires careful preparation to apply electrodes. Imagine the possibilities if clinical-grade measurements were available in the real world. We are researching technology for a range of NZ companies to achieve easy-to-use, motion tolerant, long-term, high-fidelity, bio-electric sensing.
Research team
AUT
Andrew Lowe (Lead)
Matthew Kuo
Ekta Dahiha
Mahdi Heidarian
Gautam Anand
Matt Wilson
Tet Chuan Lee
Grant Mawston
Mayuresh Kulkarni
Anubha Kalra
Hamid GholamHosseini
Matin Khalili
University of Auckland
Callaghan Innovation
Mike Arnold
Ihab Sinno
Frederic Lecarpentier
Andreas Zeller
Harrison Jones
NZ Brain Research Institute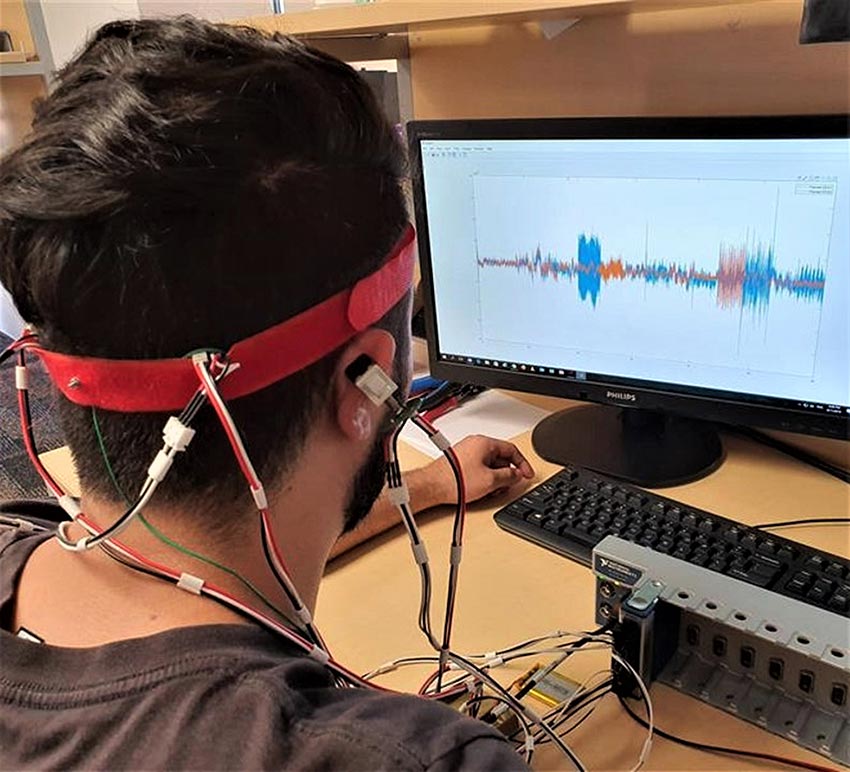 A key challenge facing New Zealand and the rest of the world is the growing burden of cardiovascular disease and its complications. Cardiovascular events such as heart attack and stroke are now the leading cause of mortality and disease burden globally. A key part of assessing cardiovascular risk is accurate measurement of human blood pressure but current devices for automatic blood pressure measurement still suffer from significant measurement errors.
This project aims to develop new technologies to perform these blood pressure measurements more accurately to allow better diagnosis and assessment of cardiovascular risk.
Research team
AUT
Andrew Lowe (Lead)
Tet Chuan Lee
Mayuresh Kulkarni
Tanvi Chandel
Victor Miranda
Amit Patel
University of Auckland